^
Der Stuhl, der sich genauso verändert, wie sie es tun
Ab der Geburt bis ca. 14 Jahre
0 - 60 kg
Warum Du mich wählen solltest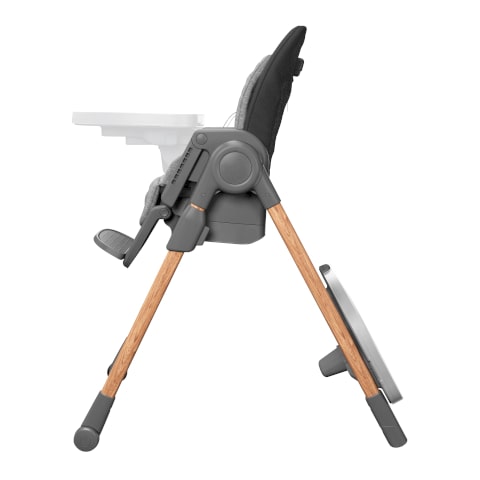 Sechs unterschiedliche Sitzmöglichkeiten
Dank der anpassbaren Passform von Minla, die bis zu sechs verschiedene Sitzpositionen ermöglicht, kann Ihr Kind es bis zum 14 Lebensjahr verwenden.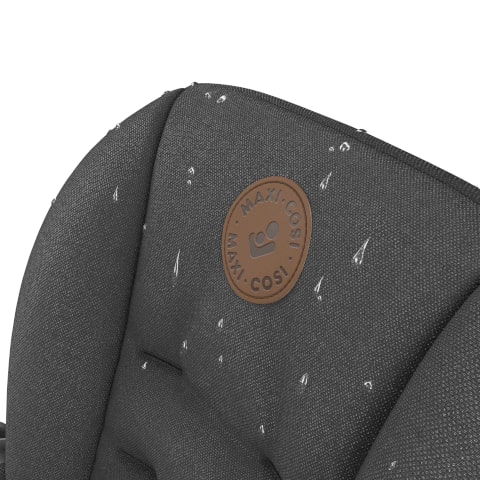 Wasserabweisendes Material
Birthday cake and vegetable puree don't always end up where they're supposed to. For moments like those, the high-quality water repellant fabric and zip-off cover save you a headache. Just wipe it down or throw the cover into the washing machine for bigger cleaning.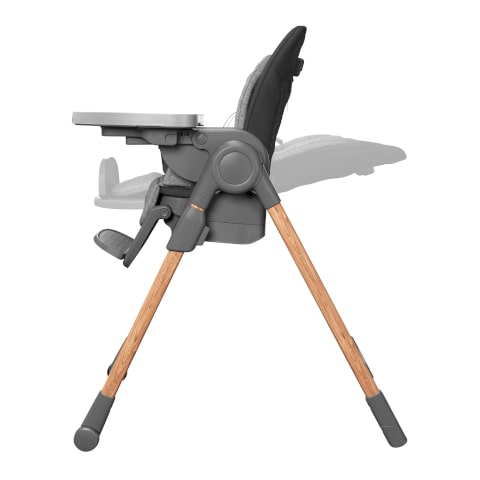 Lösung ab der Geburt
Verwenden Sie den mitgelieferten Sitzreduzierer für Ihr Neugeborenes. Auf diese Weise können Sie den Minla Esszimmerstuhl von Geburt an verwenden.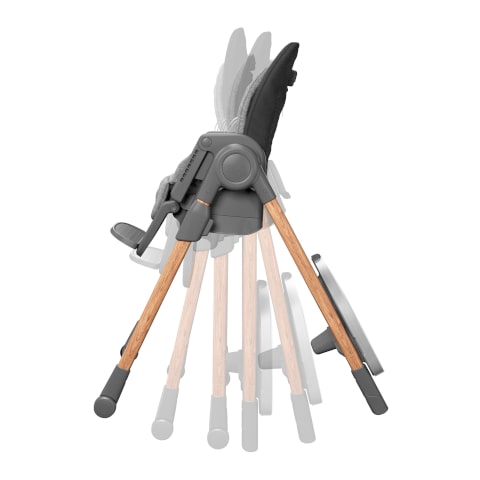 Compact folding design
Benötigen Sie zusätzlichen Platz, wenn Sie nicht essen? Sie können den Stuhl schnell und einfach aufbewahren, da er kompakt zusammengeklappt werden kann.
Produktbeschreibung
Lerne Maxi-Cosi's Minla kennen, einen 6-in-1-Hochstuhl. Dein Kind hat sechs verschiedene Möglichkeiten, in sechs sehr unterschiedlichen Jahren zu sitzen. Minla lässt sich leicht einstellen, damit dein Kind vom ersten Tag zu Hause bis zum sechsten Lebensjahr eine gute Zeit am Esstisch hat.
Anpassbarer Sitz
Der Minla steckt voller Möglichkeiten. Mit seinen fünf Lehnenpositionen, vier Tablett Positionen und neun verschiedenen Höhen kann dein Kind ihn als Kindersitz, Hochstuhl oder coole Sitzerhöhung mit Ablage verwenden. Du hast alle Möglichkeiten, dein Kind direkt neben dir am Tisch zu haben. Minla passt sich deinem Kind an, während es wächst. Er ist ein 6-in-1 Hochstuhl!
Einfache Reinigung
Wir können zwar nicht garantieren, dass der Geburtstagskuchen oder das Gemüsepüree keinen Schlamassel hinterlassen – wir können aber weniger Probleme beim Reinigen garantieren! Das hochwertige Material und der abzippbare Bezug lassen sich leicht abwischen oder in die Wäsche werfen.
Kompakt zusammenzufalten
Der Minla sieht fast zu gut aus, um ihn zu verstauen – aber manchmal braucht man einfach Platz. Wenn ihr mit dem Essen fertig seid oder eine Party plant, kannst du Minla dank seiner kompakten Faltbarkeit problemlos verstauen. Andererseits ist Minla so stylisch, dass du ihn vielleicht einfach zur Dekoration oder als Gesprächsstarter draußen stehenlassen möchtest.
In Aktion sehen